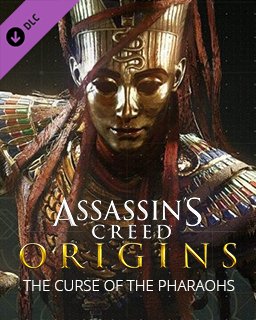 Nejnebezpečnější tajemství Egypta bude vypuštěno v The Curse Of the Pharaohs pro Assassin's Creed Origins. Cestujte s Bayekem do města Thebes poté, co obdrží zprávy o tajemných událostech. Po svém příjezdu Bayek zjistí, že na region přešla kletba a přeměnila Théby na živou noční můru. Chcete-li tuto kletbu zvednout, musí Bayek vyšetřovat její příčinu a bojovat s bestiemi.
Pro hraní je nutné vlastnit základní hru Assassins Creed Origin v platformě Uplay!
Vyprodáno
---
Je nám líto, ale tento produkt je momentálně vyprodán.
6 Bonus bodů
---
Pomocí bonus bodů získáte slevu na další nákup.
Česká mutace
---
Produkt obsahuje také český dabing nebo titulky.
UPlay
---
Produkt je určen pro platformu UPlay.
---