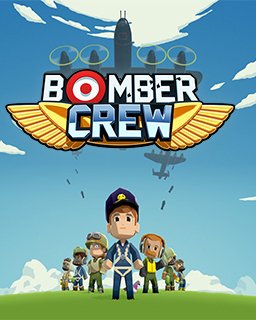 Připravte svou posádku na to nejnebezpečnější poslání v této nebeské strategické simulaci přežití!

Vyberte svou posádku!

Trénujte a personalizujte vlastní posádku Bomber. Náhodně generované jména, dovednosti a jejich příběh znamenají jedinečný zážitek pro každého, ale buďte opatrní, protože smrt je trvalá.

Neskutečná letová simulace!

Pečlivě spravujte vše od paliva, munice, hydrauliky a další ve svém vlastním bombardéru založeném na fyzice. Upravte si ho širokou škálou výtvarných umění a medailonů, nebo navrhněte své vlastní pomocí jednoduchých nástrojích ve hře.

Rychlá strategie!

Každá mise je vysoce riziková expedice, kde nebezpečí nacházíte na každém rohu. Nepřátelští stíhači, válečné zbraně, špatné počasí, nízký kyslík a řada jiných nebezpečí čekají jen na to až vzlétnete!

Buď připraven!

Příprava je klíčem k úspěšné misi. Označte nepřátelské stíhačky, než se k vám dostanou, ujistěte se, že váš cíl je označen, ale hlavně se ujistěte, že máte správný tým pro práci. Na bombardéru WW2 je pro vítězství důležitá každá role!
Ihned
---
Dodáme ihned po přijetí platby.
1 Bonus bod
---
Pomocí bonus bodů získáte slevu na další nákup.
Anglická mutace
---
Produkt je dostupný v anglické lokalizaci, neobsahuje češtinu.
Steam
---
Produkt je určen pro platformu Steam.
---