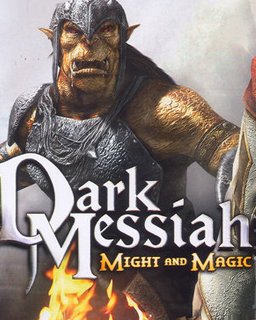 Hra Dark Messiah of Might and Magic je novou odnoží známé fantasy série. Uvrhne vás do ještě temnějšího a rafinovanějšího světa (jmenuje se Ashan), než jaký jste v sáze Might and Magic dosud viděli.

Jde o hru akční, poháněnou vylepšenou verzí Source Enginu vyvinutou společností Valve pro Half-Life 2. Řinčení ostří mečů, nožů a jiných ostrých nebo jinak nebezpečných předmětů, tu bude na denním pořádku. Hráči zaujmou v Dark Messiah úlohu mladého hrdiny jménem Sareth, který byl už od útlého dětství trénován v magii a bojovém umění, aby se v budoucnu dokázal vypořádat s hrozbou, již hlásá proroctví - s Temným Mesiášem. Jakým směrem necháte rozvinout schopnosti svého hrdiny, je na vás. Může se z něj stát velký válečník, kouzelník či úkladný vrah. Pro každou z těchto variant má hra připraven speciální arzenál zbraní i kouzel.

V průběhu hry budete na základě zkušeností získávat stále nové schopnosti, dovednosti a vybavení. Základní singleplayerový příběh je tvořen 12 úrovněmi. K dispozici je ale také multiplayer s podporou až 32 hráčů a několika herními módy. Vybrat si zde budete moci ze dvou frakcí (lidé a nemrtví) a ze čtyř tříd pro každou z nich.


Ihned
---
Dodáme ihned po přijetí platby.
2 Bonus body
---
Pomocí bonus bodů získáte slevu na další nákup.
Anglická mutace
---
Produkt je dostupný v anglické lokalizaci, neobsahuje češtinu.
Steam
---
Produkt je určen pro platformu Steam.
---